1. Full Intelligent Mode: Automatic Start, Stop and Clear
2. Multiple Anti-fake Detection: UV(ultraviolet), MG(magnetic) and IR(infrared)
3. Alarm Mechanism: When fake cashes go through it, it will alarm promptly and error code will show on display.
4. Automatic Half-note, Chained-note, Double-note Detection
5. Simulation Human Voice Broadcast Function
6. Color Sensor Detection + 3D Detection
7. OEM&ODM are welcomed.
50(W)*110(L)-90 (W)*190 (L) mm,0.075 (T)~0.15(T) mm

Hopper and Stacker capacity

Three-digit Counting Display, Five-digit Amount Accumulation Display, Three-digit External Display

(L)280mm X (W)260mm X (H)190mm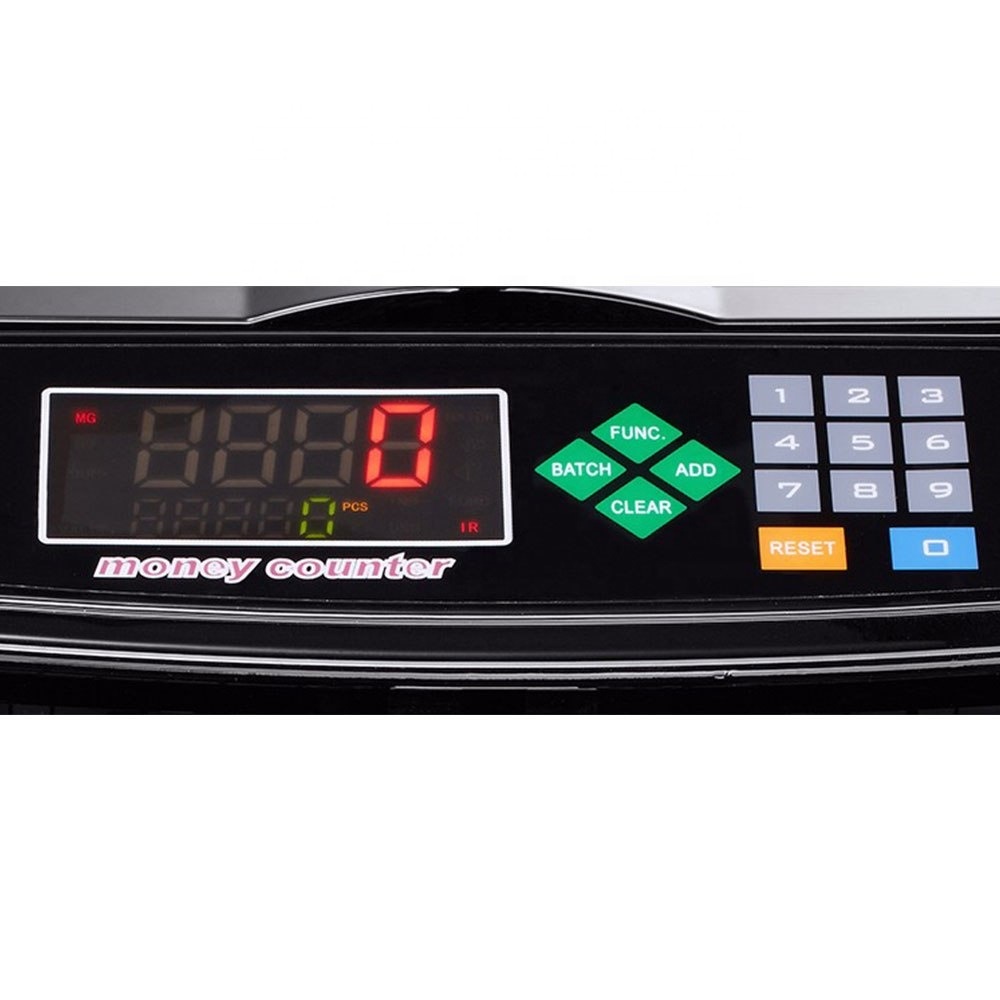 LED display can be replaced by TFT and LED. Several function buttons can meet all of your operating requirements.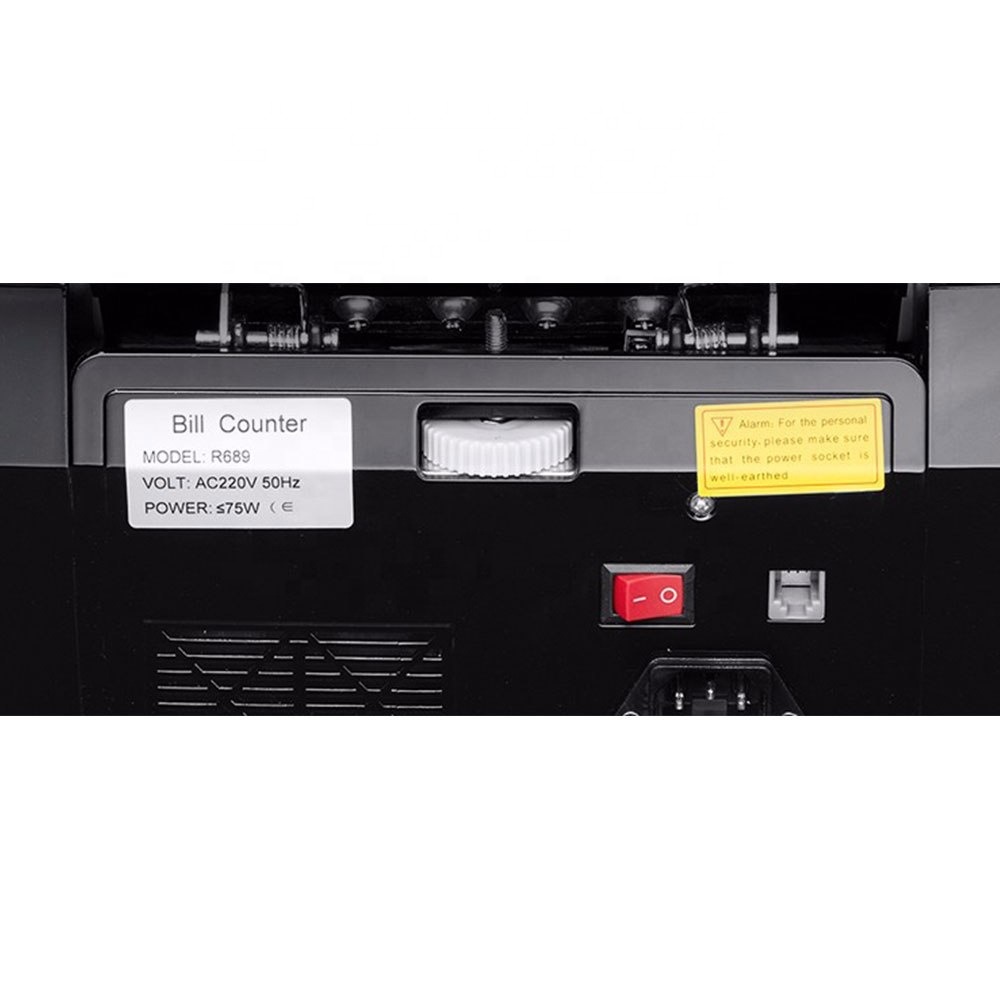 Multiple anti-fake detection (IR, UV, MG, MT) take strict control of cashes, available for detecting most currencies worldwide.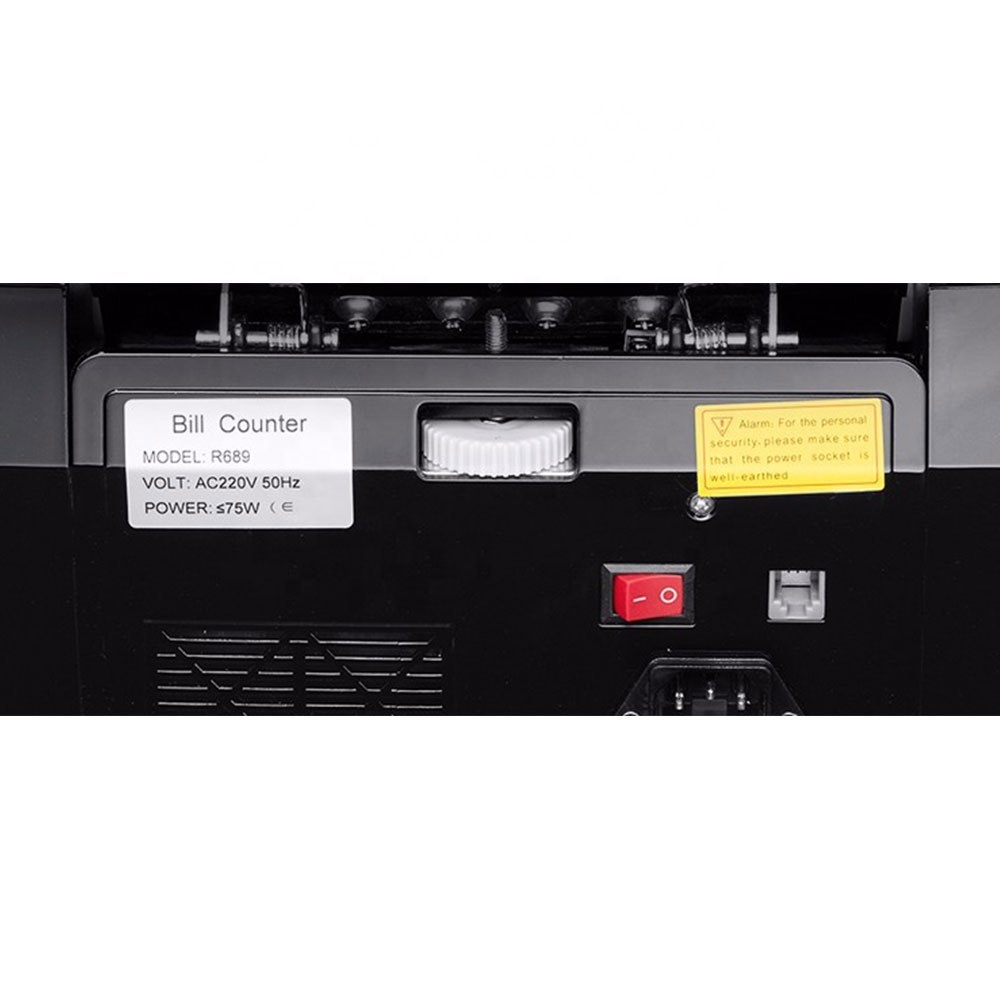 One button for starting and stopping. Heat dissipation design helps it to work longer for you.