Filter and Air Purifier Test Equipment Counting Efficiency, Resistance and Flow Rate-Resistance Curve Testing SC-779
Application
This instrument is used for F-class plate and bag filters testing, including resistance, counting efficiency, flow rate - resistance curve etc.
Technical Parameters
Technical Data Sheet

Item

Parameter

Output air volume

200-1500m3 / h

Maximum size of the filter can be tested

745*610*120mm

Aerosol

DEHS or KCl

Laser particle counter zero count

≤10pc/min (0.2~0.3μm)

Sampling flow rate

≥2.83L/min, ±5%

Resistance range

0~500Pa

Resistance accuracy

0~70Pa, ±2Pa; >70Pa, ±3%

Dimension

5800mm×1500mm×1800mm
Product Pictures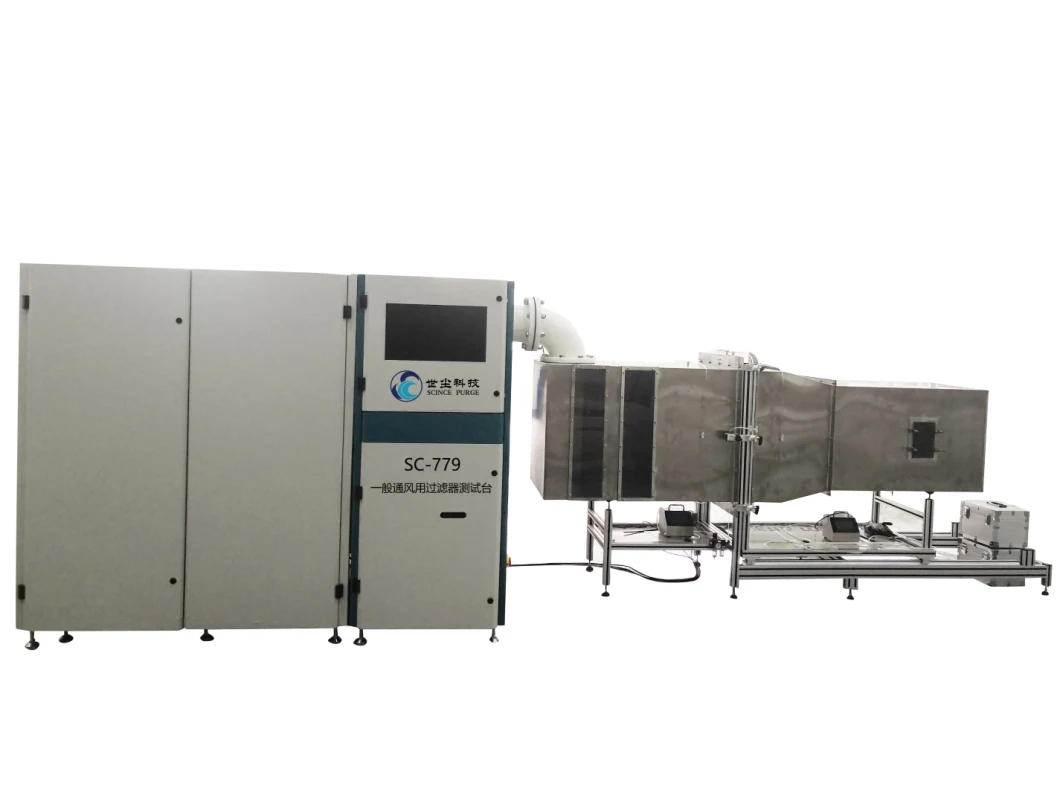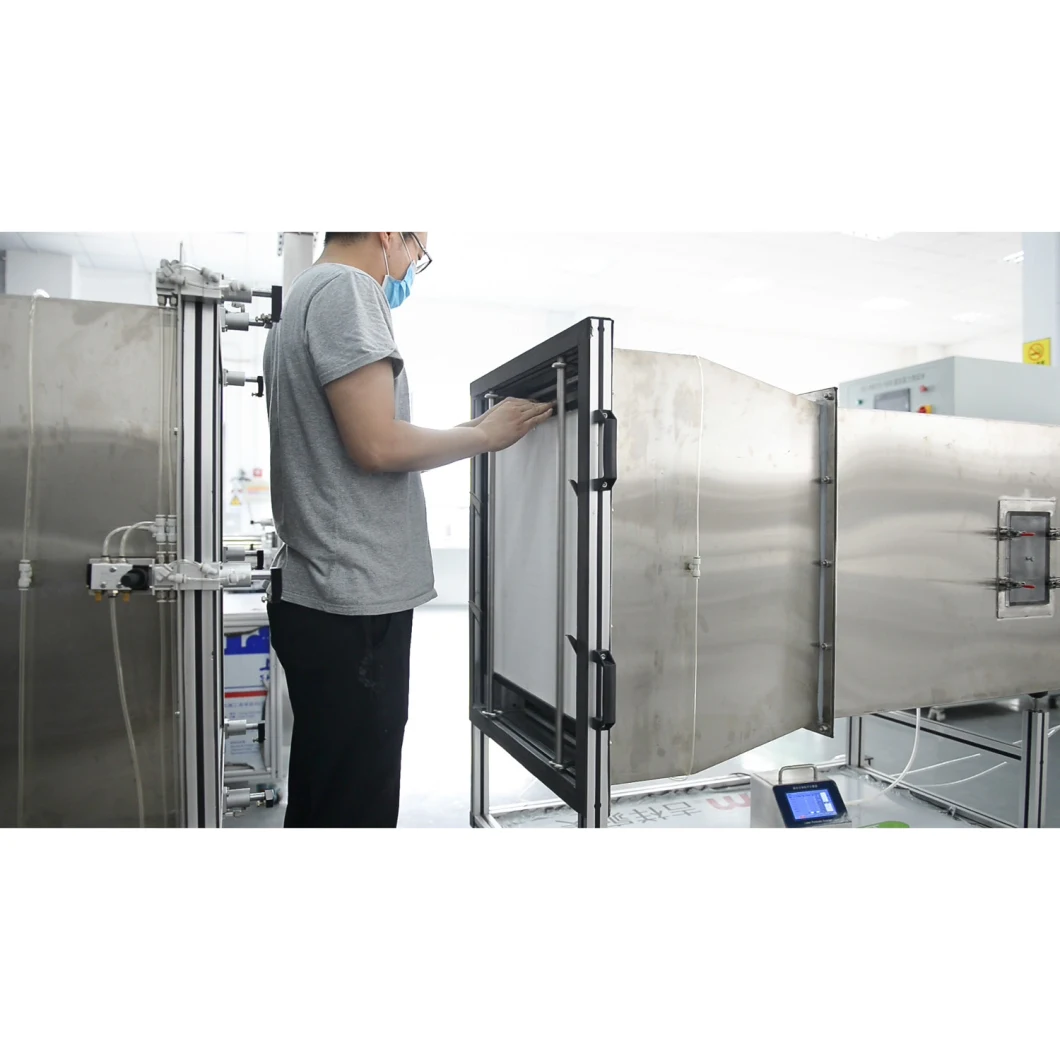 Features
1. It is convenient to install the filter into the fixture. Test aerosol and clean air are evenly mixed and passed through the tested filter. Resistance and filter efficiency are obtained by detecting the pressure difference and concentration difference downstream and upstream of the filter. Filters are graded according to their average efficiency.
2. The electrical control and measurement system of the test system uses the upper computer software system and the Siemens PLC to form an electrical control cabinet, ensure the stability of the control system.
3. The test system adopts an advanced online monitoring software system. It has two modes.
Automatic mode: installed the filter, input the
filter
size , set the test flow, and test process (including self-cleaning, particle number judgment etc.) completed automatically. Test results are directly reflected on the computer LCD display. If air volume under different resistances is needed,
Manual mode: It is used to test the
flow rate - resistance curve.
4. Start and stop of the aerosol generator, the conversion of the upstream and downstream laser particle counter, and inflation and sealing all are automatically controlled by the corresponding solenoid valves.
5. The test system uses positive pressure, sets the air volume through software, and uses the frequency converter to realize automatic control of air volume.
6. Functions such as test report printing, label printing, and database management are available.
7. The system uses a bypass diluter with large dilution ratio and reliability.